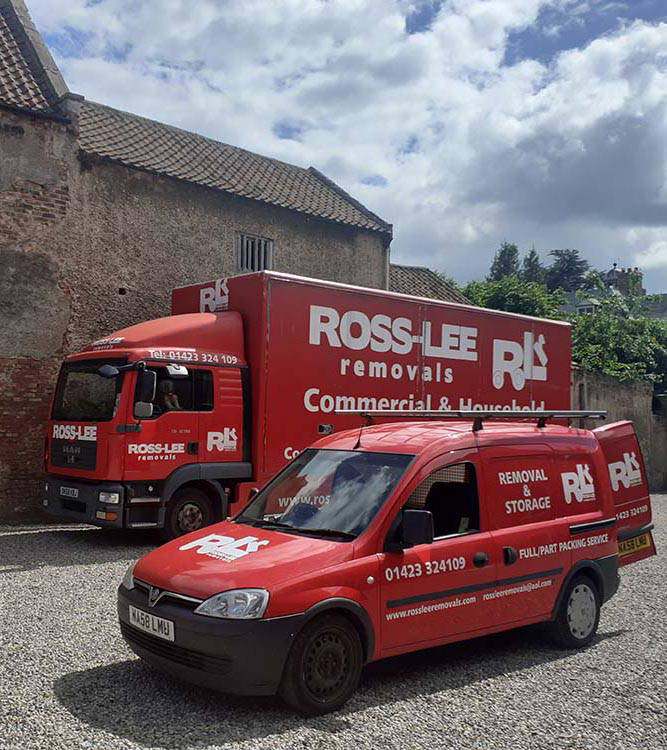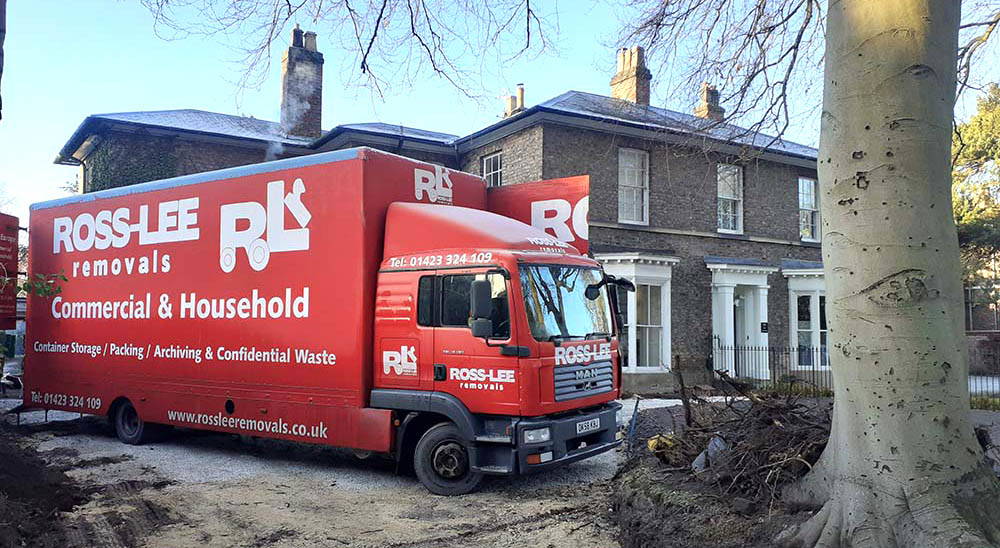 We offer the very best moving home service at highly competitive rates.
We have been moving customers between homes for over 40 years and understand that each has different needs and different circumstances.
You may prefer for us to provide a complete service and take care of everything… or you might want to do some of the packing for yourself. We can supply boxes and packing materials if needed.
To judge what the best solution is for you, we prefer to make a home visit and then offer advice and a quotation.
Our staff are fully trained and competent at all home removal work including pianos, antiques, computers, and all forms of furniture.
We offer all the normal home moving & removal facilities including:
Packing service
Storage
Shipping
Full or part loads
We can help you with moving home to all parts of Yorkshire, the North, the UK and Europe.
Our storage facilities are extremely large and storage can be arranged from individual items to complete homes.
We also offer a confidential shredding and archiving service if you require.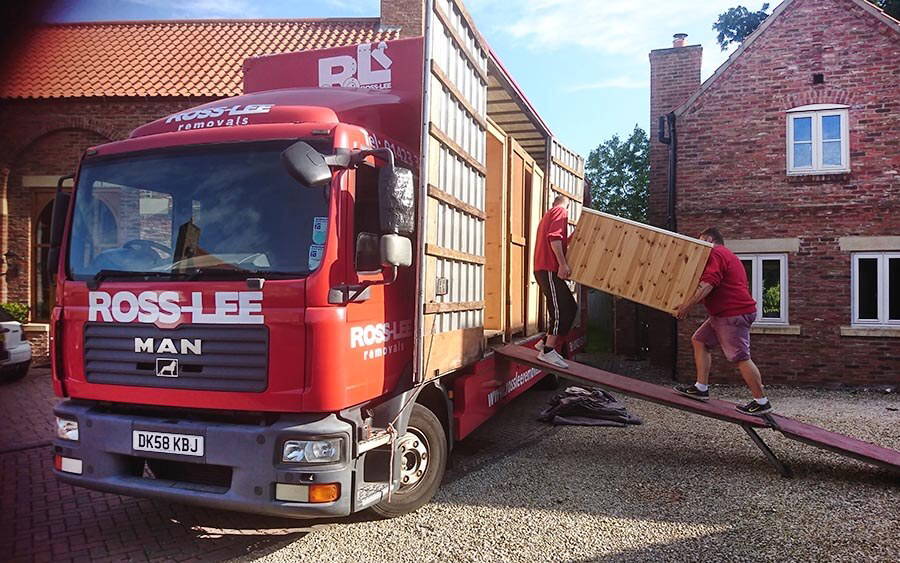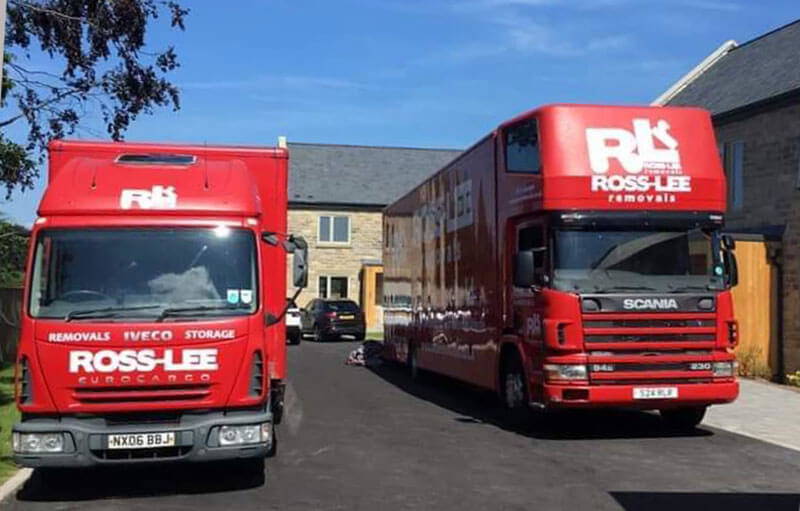 "Thank you so much for all your help moving us to the new house in Boroughbridge. Your team were brilliant, really helpful with everything and they tried so hard to get our large sofa into the new living room 😂 We're getting settled in now and working our way through all the boxes! Just wanted to let you know how happy we were with everything. 
Thanks again, Helen and Paul"
"I've moved a lot over the years, and Ross-Lee Removals made this the simplest, easiest and most stress-free move I've ever made. Two thumbs up, and huge thanks to the Ross-Lee team!
"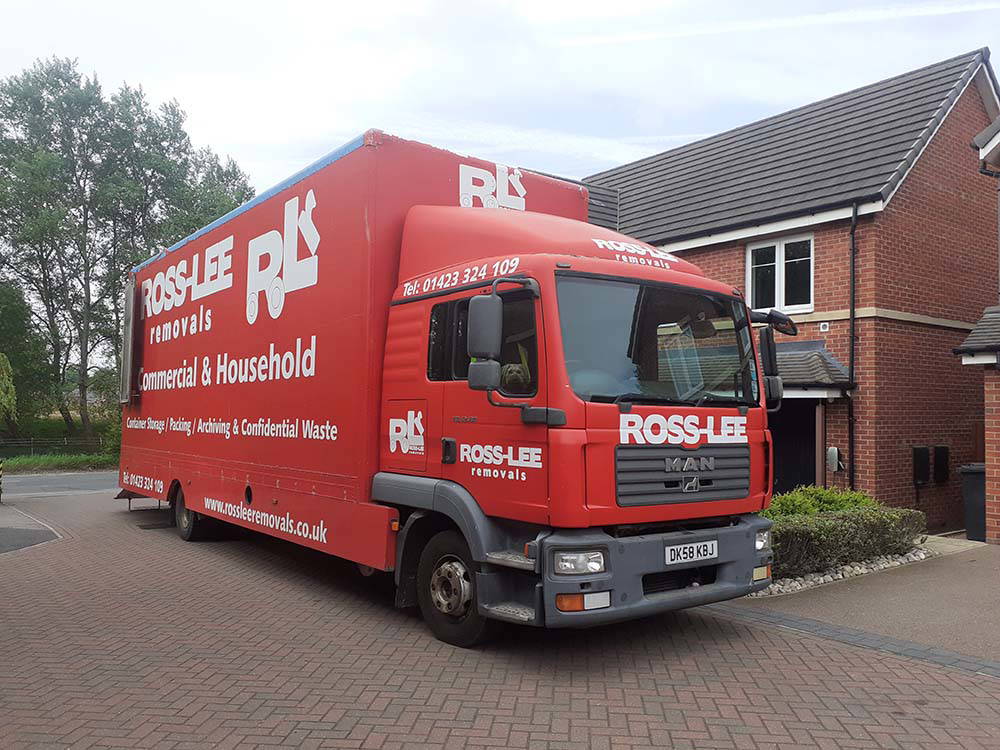 Just wanted to say Stu and the lads did a brilliant job yesterday- first class service! I will recommend you going forward.

Thanks again for stepping in at the last minute.

"Just a brief note to thank you and the team for all your help and hard work yesterday in making our move go so smoothly.
All the best David and Susan
"Thank you so much for your professional team lead by Stuart. They all 
worked so hard and fast and yet were cheerful doing so. We are managing 
to live amid stacked boxes, and spend hours looking for things we need. 
We hope they all enjoyed their trip to Stonehaven and back."
"Just to say a big thank you yet again for the great service today from picking up the furniture from my friends in Wakefield to the delivery and the assembly of the wardrobe for me here."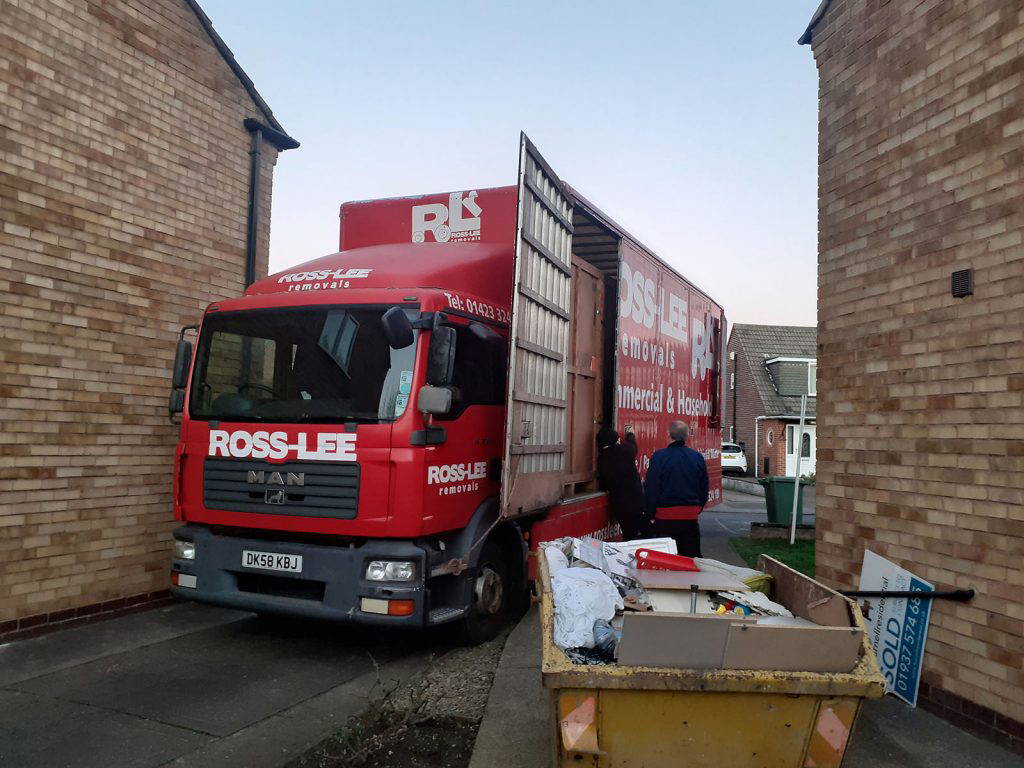 "Good morning. Thank you for a trouble-free fantastic move. Can't praise you all enough."
"Thanks, you are a brilliant removals service!"
Jenny
"A huge thank you to you and all the team for the tremendous efforts to get us into our new home on what must have been the hottest day of the year!"
Very best wishes, Olivia
"Hope you are well and thanks to you and your team for your kind help the other day, really appreciated"
Regards Harry 
"I would also like to say a big thank you for all your help with our move last week. Everything went smoothly; everyone was efficient, cheery and very helpful. We would definitely recommend your services to anyone moving house in the future."
Thank you again 
Best Regards
Tony & Jo
"I just wanted to say a massive thank you to the guys for last week.  They were amazing.  They worked so hard in miserable weather."
Regards, Kath
"Sorry that I left in such a rush this morning! Thank you so much for everything and I will get my mum to contact you about her removal." Julianne
"Thank you so much for the prompt delivery of the chairs! What a great  person centred service you provide. Thank you also to the rest of the team for all their hard work, delivering such a skilful , professional service."
"Thank you so much for making my move so easy (well as much as moving ever is!). I was genuinely thrilled with how everything went and have already recommended you to my friends".
With my thanks and warm regards Stephanie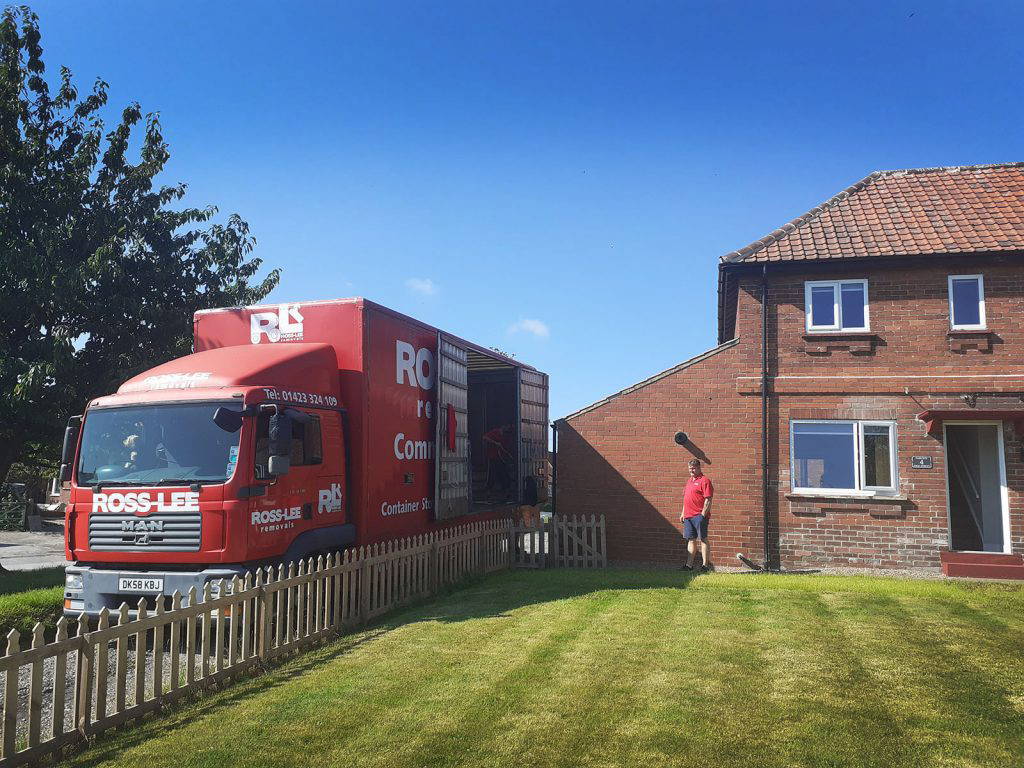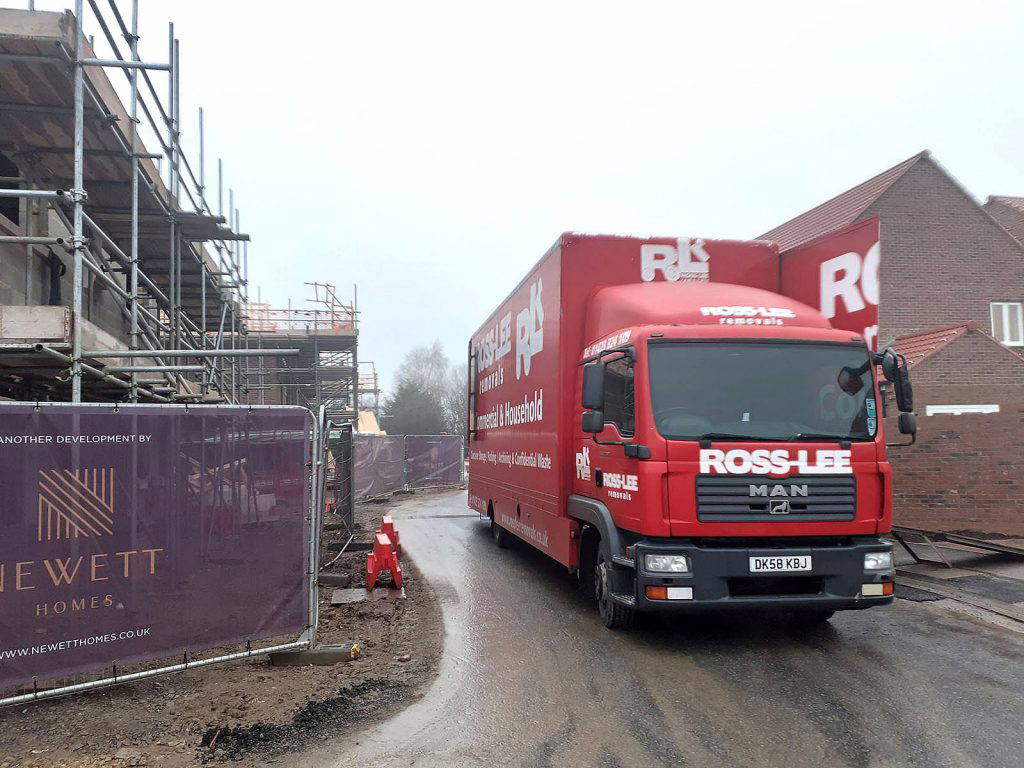 "Just to say thank you so much for my removal last Monday/Tuesday from London to Dishforth, the men were great, so efficient and quiet, and very friendly and helpful. There were no dramas, breakages or fuss and some of the furniture which had to be dismantled to get it into the flat was moved out in one piece, with no damage to furniture, walls or doors, a great result for all! Please pass my thanks to them for a great job and making it so easy and I hope they made it to Scotland and back safely. Thanks again and stay safe and well".
"Just a quick note to thank you all for the very professional way you dealt with our move. The team who moved us were very efficient, polite and unbelievably quick…"
Regards, Bernard
…they were amazing!
"We just wanted to get in touch to say a huge thank you to the team who did our removals on Friday – they were amazing! They were so efficient and made everything so easy, we're only sorry that they had such a long wait whilst we waited for our keys. The extra help unloading at the end of a long day made a huge difference too. Please pass on our thanks – they did a brilliant job!"
Best wishes, Tom and Kath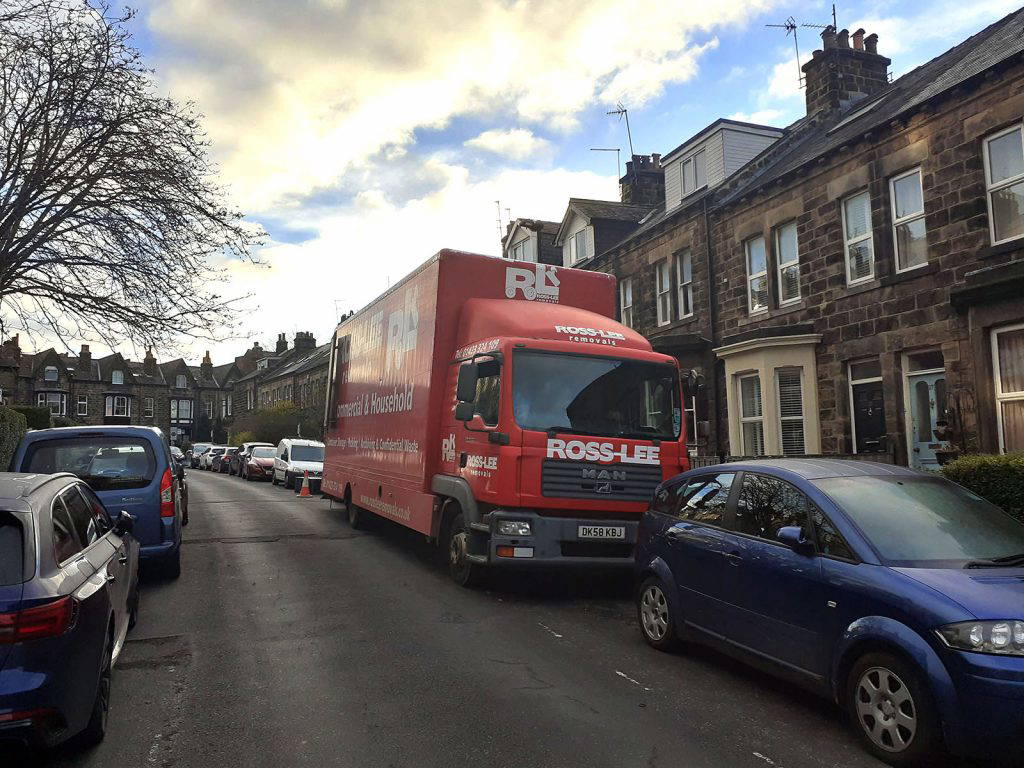 Our Removal Day went like a dream thanks to RossLee!
"My wife and I engaged RossLee to do our removal to a new home. We were worried at the stress and trauma this would cause on the day. RossLee reassured us that all we would be required to do on the day was to sit down and have a cup of tea. We didn't believe it of course, moving house always causes stress.
At 07.40 on the day a massive removal truck pulled up outside followed by a second, smaller one. Here we go, I thought. A team of six descended on the house and began packing our items like a thing possessed. Our house had four bedrooms so I thought this is going to take some time. The team operated in different rooms at the same time and all I could hear was the good humoured banter between them as they carried out their tasks with ruthless efficiency. Like professional locusts they cleared each room in minutes such that, by 11.00am, everything was in the vans awaiting transportation. I couldn't believe it. What had my wife and I done? Sat down and had a cup of tea! The reverse process happened at the other end.
Our reflections on the day? Good humour. Laughter. Ruthless efficiency. Professionalism. The day actually went like a dream. No stress or trauma. I look back on the day with fondness.
RossLee, you are amazing. I am so glad I booked you. You come VHR (very highly recommended) and deserve nothing less than a resounding 12/10! Thank you so much!"
Adrian & Ann.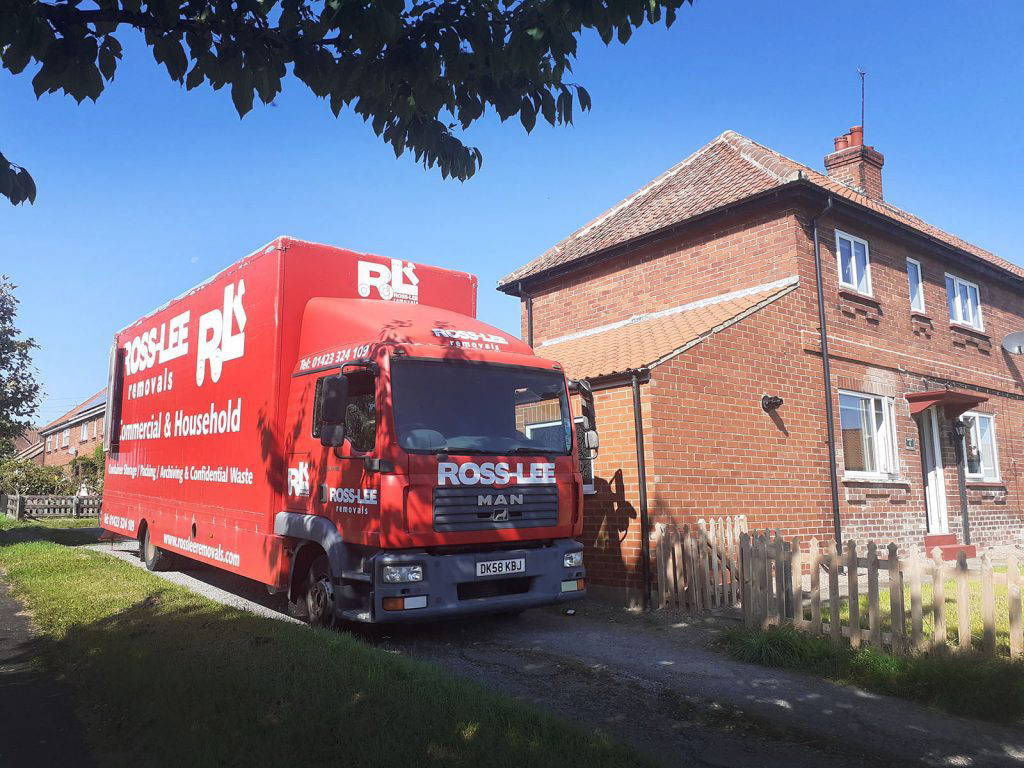 Just wanted to say a HUGE shout out to the team of guys who helped us move today. Thank you so, so much. Your guys were very patient with us despite our chaos. Thank you for biting you tongues and keeping going. It was REALLY appreciated. Fabulous team!!! I could tell it was a bad one for them, but they just got stuck in. True professionals!
Many thanks for the efficient, kind and cheery service provided by your team on Monday and Tuesday this week in getting us moved across to our new house. So many boxes to unpack! 
Many thanks.
Hope you had a good weekend ?
Thank you so much for the removal on Friday, the guys who came were amazing; very efficient, hard-working and friendly. 
I will contact you again nearer the time when I have a firm moving date. 
Many thanks.
Tracey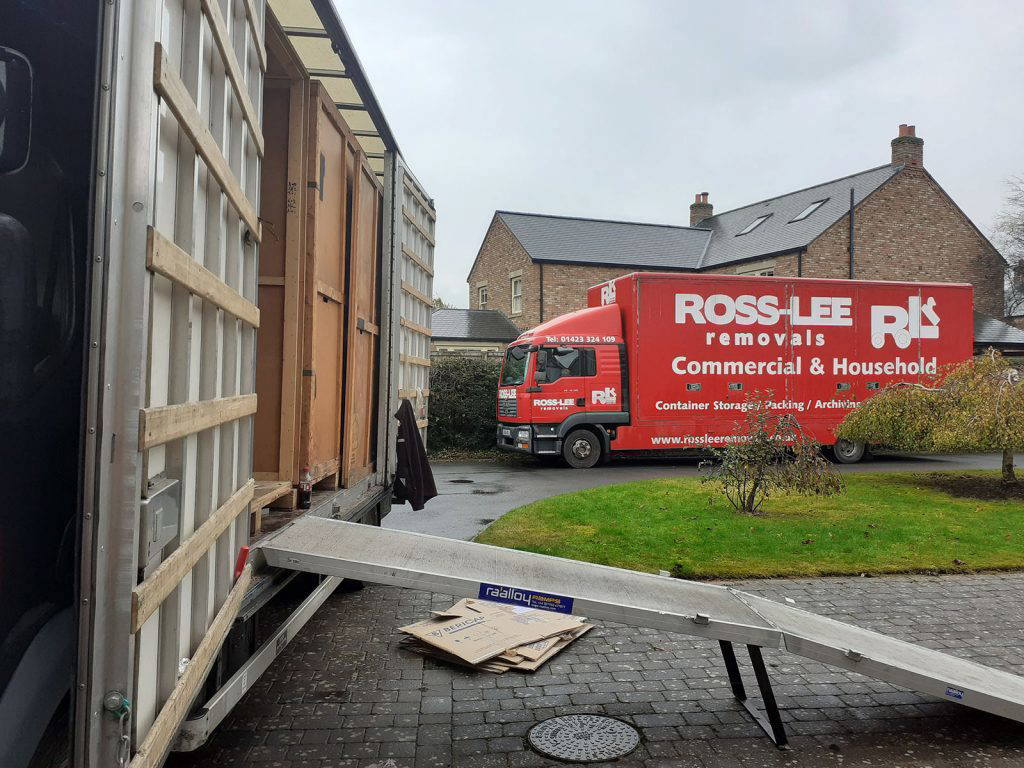 Dear Rick… We would just like to say thank you for the help your team gave us with the removal, they where very professional and new exactly what to do and where certainly a lot better than the firm that moved us up here.
We would have no hesitation in recommending you.
"Hi…
Massive apologies for not getting in touch sooner to say thank you so much for all your help with our move. It's all just been a bit of a blur of a few weeks. You were all so helpful and the full packing service was amazing!!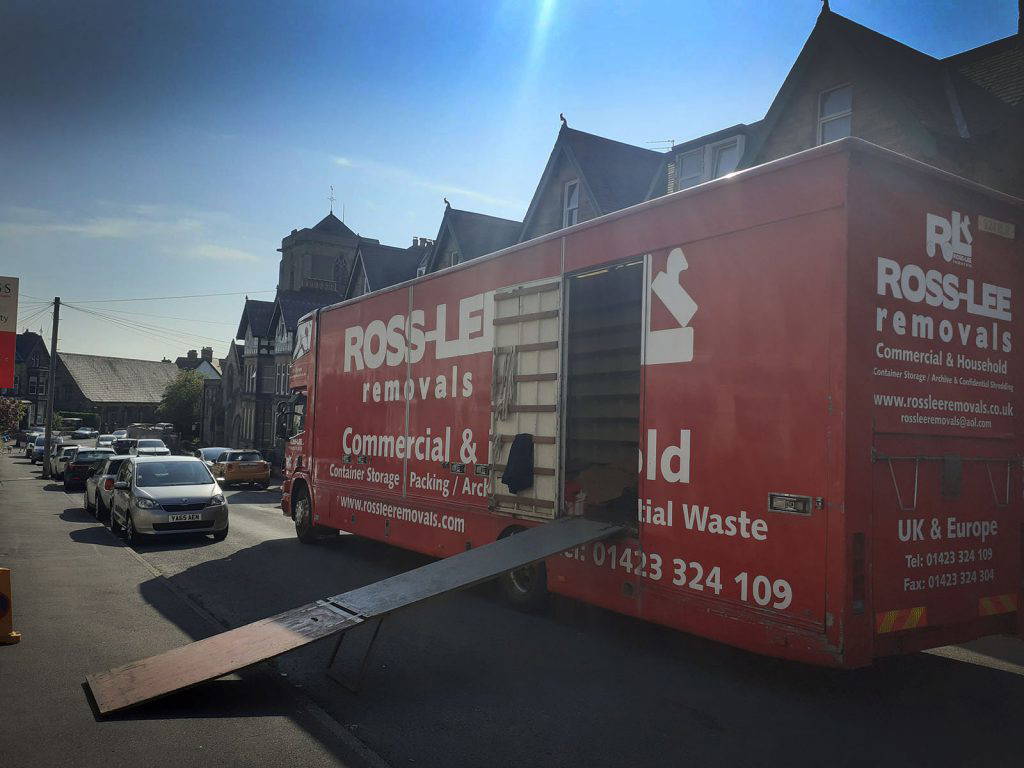 Just wanted to pass on my thanks for the guys that came this morning to pack, they have been absolutely fantastic! All of them were so efficient, polite and careful with our belongings.
Thank you for packing and moving me today.  Your team worked very hard and were most helpful. Please pass on my thanks to them especially the guy who dealt with plumbing in the washing machine in an extremely tight space.
Many thanks to all of you.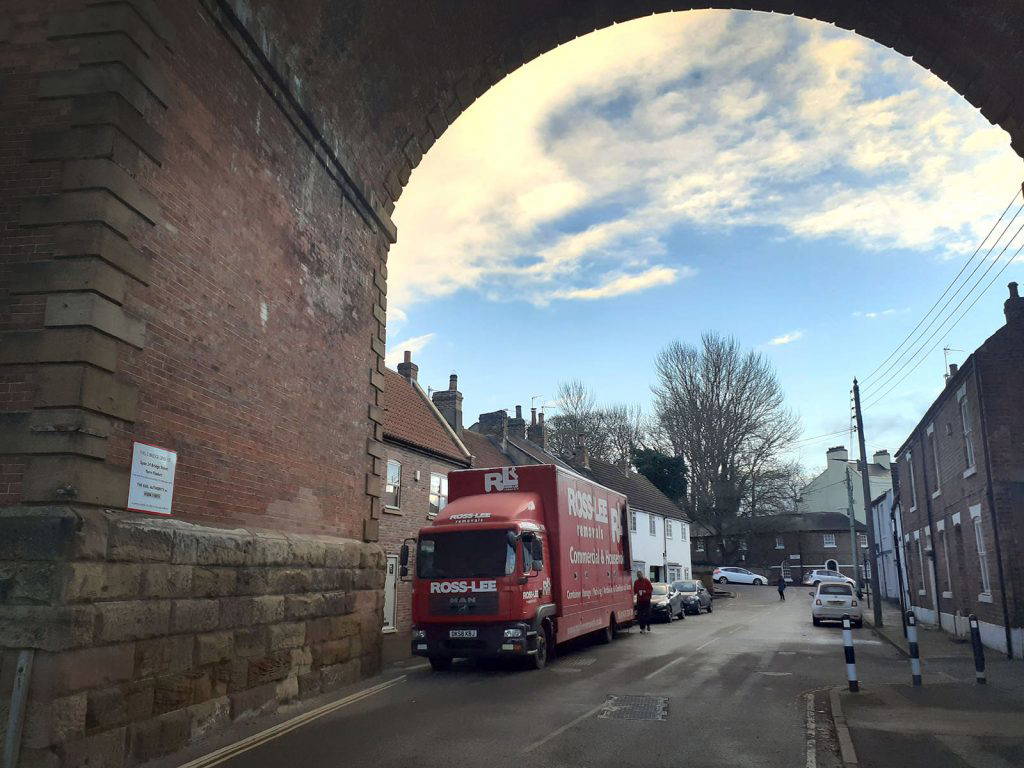 Can i just say a big thank you for doing our removal yesterday. Didn't think i would be moved by 9.30.
Never moved before but was hassle free.
Can i just say a big thank you for doing our removal yesterday. Didn't think i would be moved by 9.30.
Never moved before but was hassle free.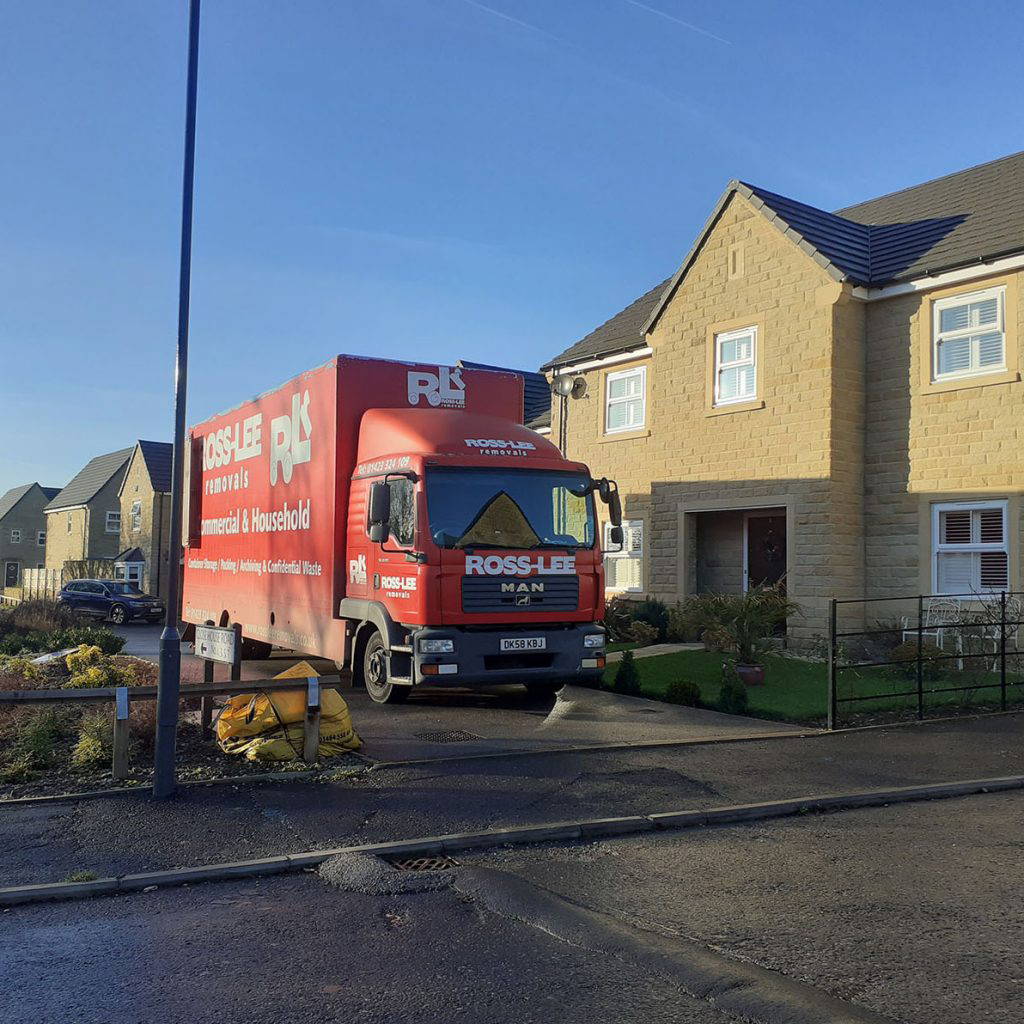 Morning , just a quick note to say thanks so much to your guys for moving us yesterday so brilliantly. Your service has been brilliant from start to finish and they made the whole day totally stress free.
Nothing was too much to ask, they were pleasant and good humoured, fast and efficient but really careful too. There is not a single scuff or scratch to any of our walls or furniture. They are all clearly highly skilled and neither house was an easy task. We are so grateful.
I would just like to say a massive thank you to Stuart and the team who moved us yesterday. 
The speed, professionalism, helpfulness, politeness and good humour they all displayed was fantastic. 
They worked brilliantly together as a team and ensured all our possessions were transported carefully without and damage or breakage's. 
They were a credit to your company, and I would have no hesitation at all in recommending Ross Lee as a removable company.
Many thanks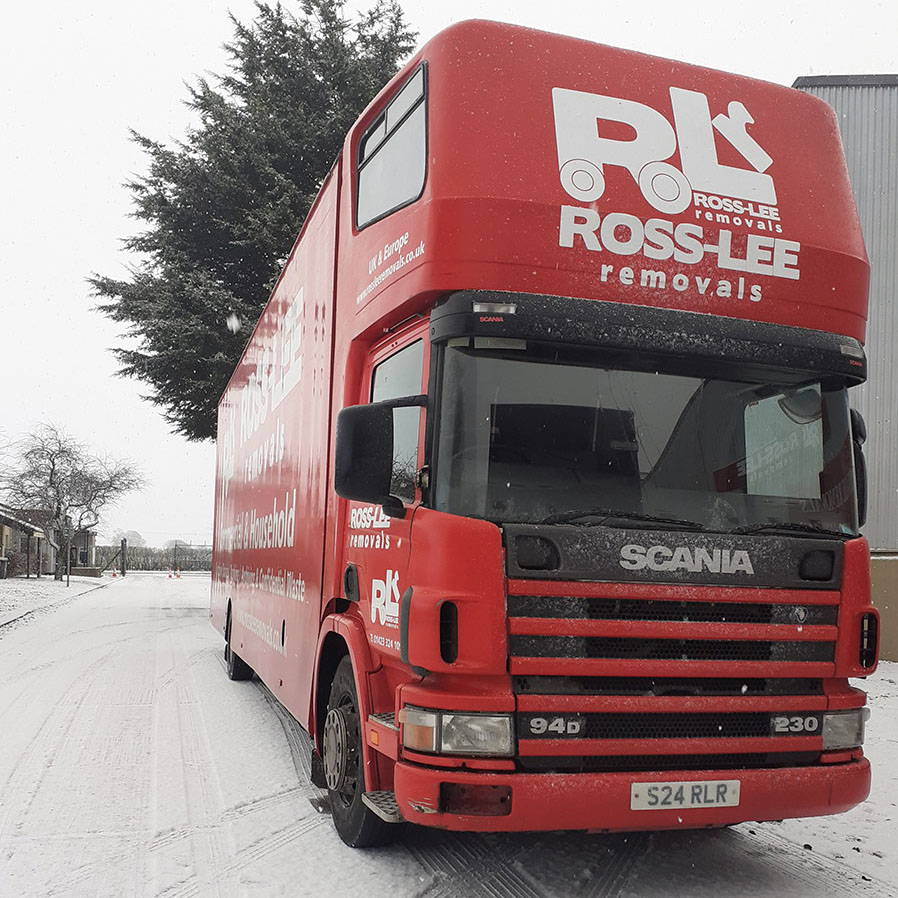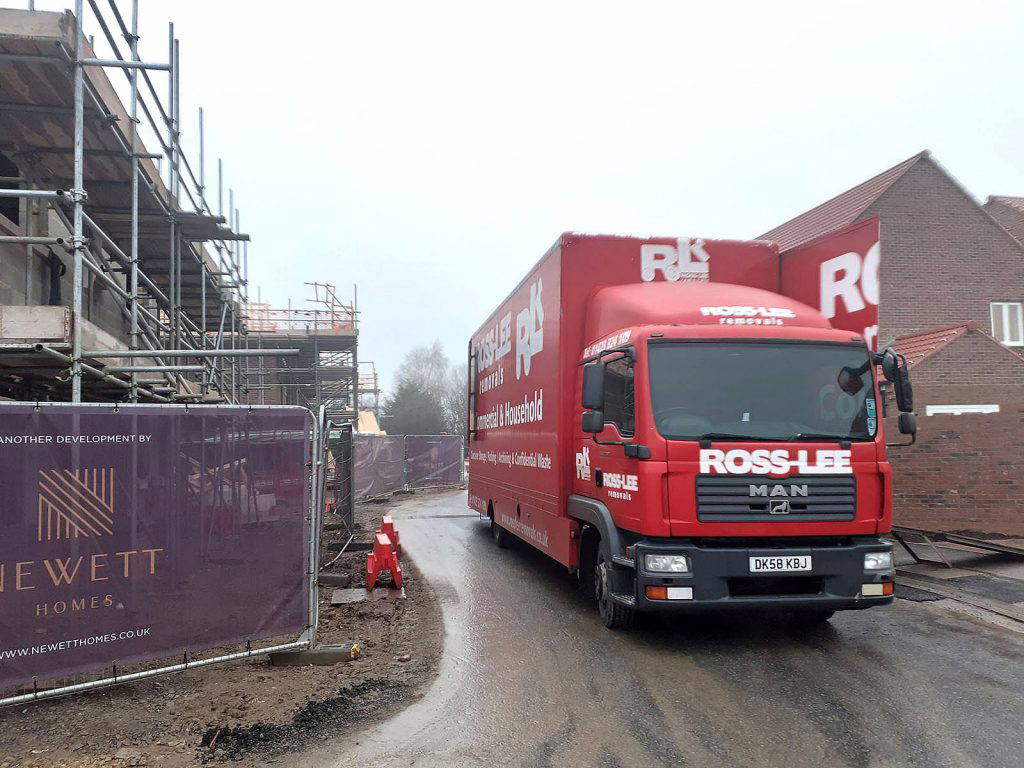 I just wanted to say how brilliant your guys were on Friday with my move from Sitwell Grove, Acomb. They were polite and friendly, quick and efficient they really made the day so much easier for me. Nothing was too much trouble and we had a speedy transition into the new house.
I will definitely be recommending you guys to anyone who needs removals in the future.
Just
wanted to say a huge thank you for handling our removals last week … sorry for the delay but Rick was right … no WiFi for a week!!
Please could you pass on my thanks to the guys. I realise it didn't turn out to be the easiest of jobs, particularly for a Friday but they did an amazing job and really went above and beyond to get all of our kit in (which was hugely appreciated). Tell them I promise faithfully that next time we move it won't be to a 3rd floor apartment!!
Many thanks again. Will spread the word!
Job done – excellent timing, great set of friendly movers and thank you again for looking after my stuff for the last 8 years.